Dear Wentworth Museum Friends and Supporters: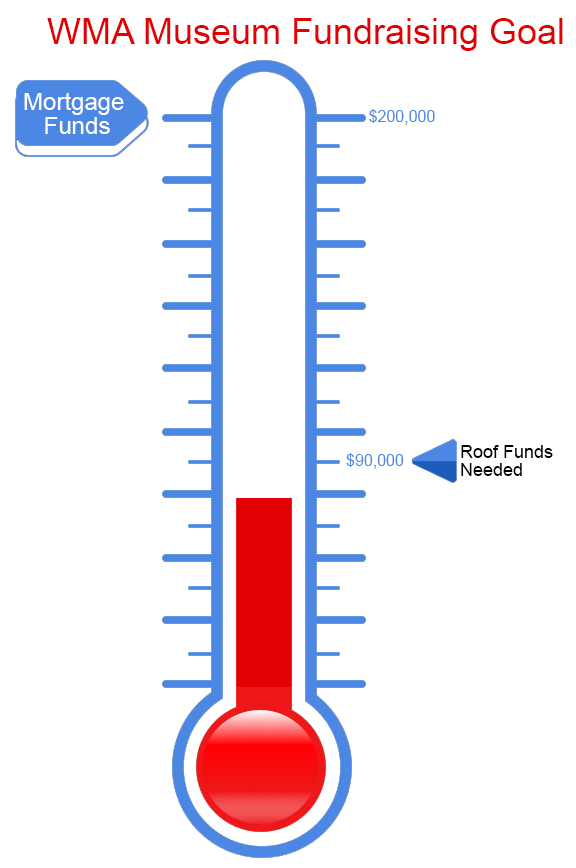 We trust you and your loved ones are safe and doing well during these continued trying times. COVID-19 continues to impact all of us and our daily lives. While we have suspended all non-essential spending, the Museum can no longer put off some expenses that must be immediately remedied. We have held off on asking for assistance for these repairs as long as we could, but the roof situation will not allow us to delay any further.
We have spent countless hours and energy gathering irreplaceable WMA memorabilia and artifacts, and we must protect them. The roof has deteriorated to where we can no longer afford to delay the repairs, and we are in danger of damaging the museum contents if we don't act now.
The entire roof is currently damaged beyond patchwork repair and must be completely replaced. There are numerous leaks and areas of damage, which is affecting the museum and hotel below the roof.
We are asking all Friends and Supporters to please assist with this immediate need of replacing the Museum. We have also had the goal of paying off the mortgage on the building by end-of-year 2020. Any excess funds raised at this time will be placed towards the balance of the mortgage. Together, we can Achieve the Honorable and continue to permanently honor the physical artifacts that link us to our storied 137 years of excellence.
You can donate online using the form to the right or send a check to:
Jennifer Kerr – WMA Museum Roof Fund
1119-A Main Street
Lexington, MO 64067
For: Roof Repair

Please call Lauren Pham at 713.859.8887 or email lauren.pham@wmamuseum.org if you have any questions.
Together we can Achieve the Honorable!
Donate to the Museum Roof Repair
---